Your Hosting Our Responsbility
By Riyansh Tiwari – NOVEMBER 29, 2020 | Hostinger Hosting Review

Hostinger Hosting Review : Before knowing the review of Hostinger, let us know a little about Hostinger. Hostinger is a great web host for beginners. If you have any problems on your site, their excellent customer support team is always available for you. Their introductory prices are considered the lowest in the market.
A long time ago, in faraway city, Kaunas, Lithuania, a small company called "Hosting Media" was formed, with a desire to do something big in the web hosting industry. 1 million users in 6 years, hard work fulfilled the dream and the company formally changed its name to Hostinger.
Hostinger came into existence in 2004. Their data centers are located in: United States, United Kingdom, Netherlands, Lithuania, Singapore, Brazil, Indonesia. They provide web hosting to 29 million websites in 178 countries. This in itself tells how popular Hostinger is. (Hostinger Hosting Review)
They provide plans and features to their customers at the cheapest price, which makes it in the category of best web hosting in India. Even if you are struggling with a tight budget, you can easily create a website on the hostinger. Their introductory plans are considered the cheapest in web hosting. Let us now know about the features and plans of Hostinger in detail. (Hostinger Hosting Review)
Hostinger Hosting Features
Free Domain – Hostinger's premium and business plans provide free domain for one year. Their basic plan does not have this feature.
Unlimited Bandwidth – Unlimited bandwidth is offered in all their plans except basic plan.
Disk Space – Hostinger does not offer unlimited disk space in any of its plans like its rival hosting provider.
SSL Certificate – Hostinger only offers SSL certificates for their shared hosting and WordPress hosting plans.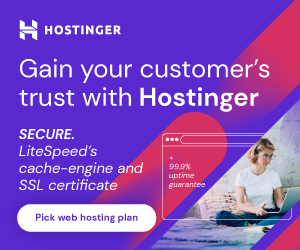 Uptime Guarantee – They guarantee 99.9% Uptime of their servers. People often do not take it too seriously. Whereas if your web hosting provider's Uptime is not good then your chances of ranking your site on Google decreases. Which is not good for your business at all.
Backups – Shared hosting is a daily backup for business plan only. In WordPress hosting, their basic plan comes with weekly backups and their premium and business plan provides daily backups.
Website migration – Website migration is offered only in selective plans.
Customer Support – One of the best customer support. Hostinger provides customer support 24/7/365 via ticket based, live chat or phone call.
Click here to buy Hostinger's plan – click here
Hostinger Hosting Plans
Hostinger offer many plans based on many features. Their shared hosting plan starts at ₹ 45 / mo *, but has a catch. It only comes with limited features and a 48-month contract. You will have to pay more for additional services. They give you the option of paying on a monthly basis but it is very expensive. His renewal plan is also a bit more.
| | | | |
| --- | --- | --- | --- |
| Plans | Single | Premium | Business |
| Promotional | ₹45/mo* | ₹119/mo* | ₹189/mo* |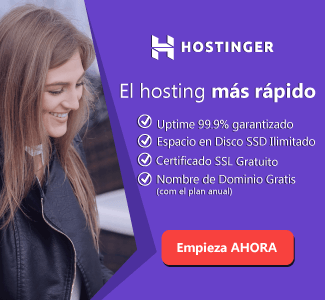 | | | | |
| --- | --- | --- | --- |
| Plans | Starter | Premium | Business |
| Promotional | ₹119/mo* | ₹409/mo* | ₹815/mo* |
They offer multiple VPS hosting plans with multiple features. Six different plans starting form ₹285/mo* to ₹2,129/mo*.
| | | | |
| --- | --- | --- | --- |
| Plan | Startup | Professional | Cloud Global |
| Promotional | ₹409/mo* | ₹815/mo* | ₹2,637/mo* |
Cons of Hostinger – Hostinger's downside
So far whatever we have known about the hostinger is very satisfactory, but there are two things that disappointed us a bit. Let's know about them.
1. No daily backup
Many big web hosting companies provide daily backup facility but this is not the case here, you can get this facility by paying some price, but not getting free is a bit missed.
2. No free SSL
The SSL Certificate is actually very important because it establishes a secure connection between your customer and your site. This builds trust, which makes you feel more secure when shopping on that website.
When loading any site without SSL in the Chrome browser, Google shows a text of "this site is not secure", which reduces the likelihood of people buying things from your site.
Is Hostinger the right web host for you?
Based on everything we have read so far, we know what is Hostinger's Final Review and is Hostinger the right web host for you? Its user interface is quite easy. And WordPress is installed in just one click. Its server response time makes it even better.
Their support team is very good for beginners. And also their introductory plans which make them the cheapest in the market.
If you are thinking about setting your feet in the blogging business, then you don't have to worry about going with the hostinger. Their excellent service with the lowest price makes them a very good combination. And sometimes you feel that your plan is not able to meet your needs, then you can upgrade your plan anytime.
Click here to buy Hostinger's plan – click here
Also Read :-
Bluehost Hosting Review

Milesweb Hosting Review

Namecheap Hosting Review

Bigrock Hosting Review